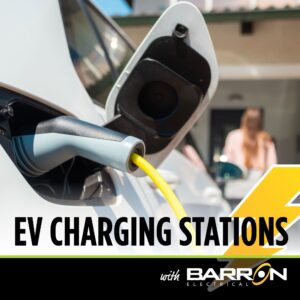 More and more homeowners are electrifying their households these days, but that's not the only way people are embracing electrical power. Electric vehicles have grown in popularity throughout the country recently, and our area is no different.
Of course, a vital part of owning an electric vehicle is having an easily accessible Electric Vehicle Charging Station also called an EV Charger. Sure, you can get a basic charging package with your vehicle that plugs into a standard wall outlet, but this is a slow and inefficient way to charge your vehicle.
You need only turn to Barron Electrical for a better option–a residential Electric Vehicle Charging Station.