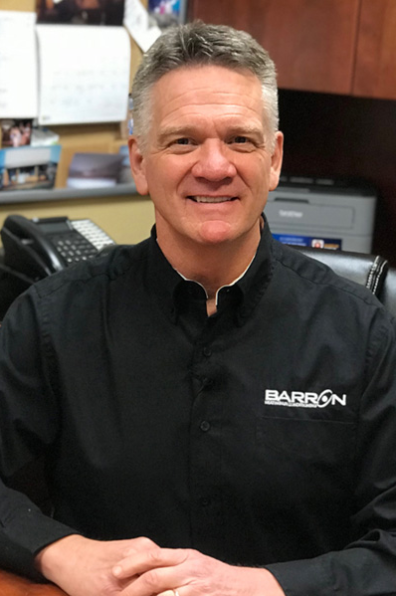 John B
Owner
No stranger to hard work, John started out working summers in high school sweeping the Barron warehouse floors, cleaning the bathrooms and the fiberglass insulation in the shop. Following in his father and grandfather's footsteps, he moved up as a part-time sheet metal worker for the family business in 1979. And he's been a pivotal part of the company ever since. John went on from sheet metal to become a journeyman and then a salesman, before stepping up as part-owner of Barron when his parents retired in 1998. John has a personality that is impossible to miss, with an intensity and passion for what he does and for his employees like no other. He never does anything halfway, and has a love for wrestling, skiing and spending time on the lake and with his family.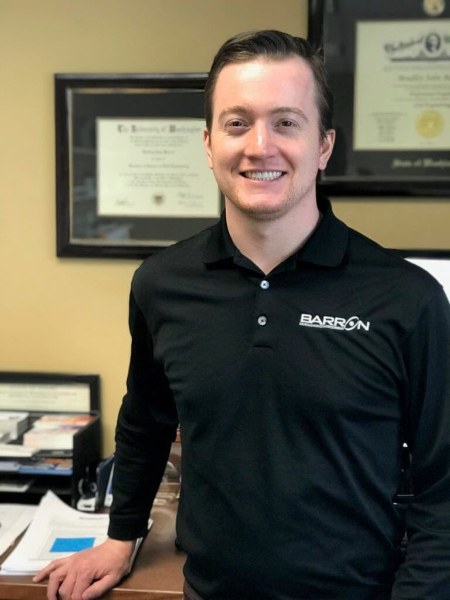 Brad B.
Chief Operating Officer
Spend a little time at Barron and you're bound to run into Brad. As Chief Operating Officer, he takes part in and oversees a slew of divisions, from Commercial and Residential to Retail and Service. And he's always got a joke to share. With a Bachelor's of Science in Engineering from the University of Washington (go Dawgs!), he spent a number of years as a Professional Engineer before bringing his experience to the Barron Team. Born and raised in Bellingham, he enjoys spending time outside with his family (wife and three sons) and friends—hiking, boating, skiing and camping. Brad is a Volkswagen enthusiast and enjoys time behind the wheel of his 1975 Westfalia Camper.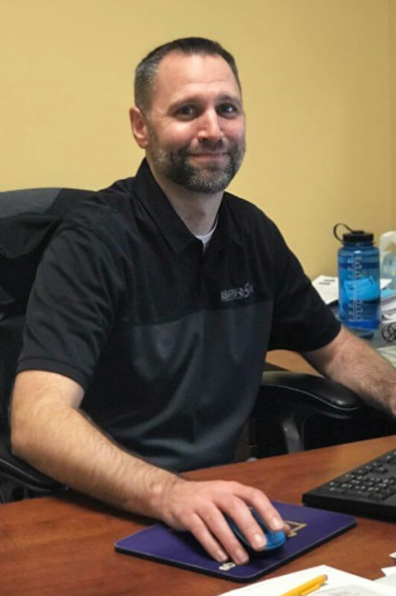 Patrick H.
Chief Financial Officer
Patrick has the beat on the financial workings behind strong companies, with over 15 years of experience in management and corporate accounting within the hospitality and manufacturing industries. And his knowledge of building and growing a company is reflected in his own experience growing up. Patrick was born and raised in the north woods of Minnesota with no running water or indoor plumbing—talk about appreciating the little things! He worked in Alaska to put himself through school, and received a Bachelors of Science degree in Business Finance. Always pushing himself, he loves competing at most anything. He's an avid golfer and sports nut, and loves spending time with his family and friends.
Raksha R.
Human Resources Manager
Born and raised in Nairobi, Kenya, Raksha packed up and moved across the world to Calgary, Canada in her early adulthood. A few short years later, she relocated again to Whatcom County, where she has resided ever since. Raksha is one of the first faces to greet you as a new Barron employee, and her warm, even-keel personality makes you feel right at home. With a degree in accounting and acting as a member of the Society of Human Resource Management (SHRM) and Notary Public, she has been an asset to the Barron Team for over 20 years. Raksha enjoys traveling and hiking in her spare time, as well as cooking, entertaining and spending time with her family.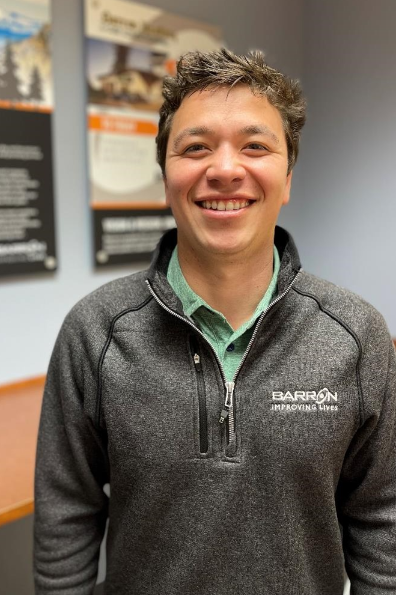 Michael T.
Director of Business Development
Another Bellingham native, Michael wears many hats—and with a noticeable smile. With a degree in Physical Chemistry, Building Performance was the perfect introduction for Michael's science background to the world of HVAC. Michael's drive and focus on the bigger picture quickly broadened his role at Barron Heating, and in his one year with the Barron Team, he's hit the ground running—notably spearheading Air Solutions and Solar by Barron. Taking his hard work home, Michael enjoys working on projects around the house on the weekends. He's also a sports fiend and loves to both watch and play them.
Debbie G.
Assistant to the Executive Team/Customer Experience Manager
Stroll through the offices at Barron and you can't miss Debbie. From her spunky personality to contagious smile, it's clear how she has excelled in her 20 years experience in Office Management, Community Relations and Client Services. A UW graduate with a degree in Business Administration and Marketing, her leadership and customer service chops have transferred well to Barron. Debbie is a Seattle Seahawks fanatic, complete with a wrapped Seahawks car. KAFE 104.1 even named her the "Crazy Seahawks Lady" years ago. She's a lover of all sports, though, and enjoys traveling to warm, sunny places and spending time with her son and friends. Always looking for fun, Debbie has been on The Price is Right twice, and Let's Make a Deal.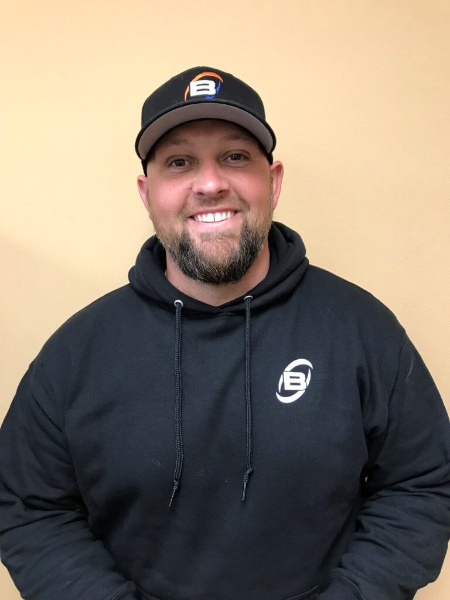 Tim W.
Electrical Operations Manager
An 01 Licensed Journeyman with over 17 years of experience in the electrical field, Tim has gained experience in everything from custom homes to commercial service to solar and more. Joining the Barron Team in the Fall of 2018, he is an exciting new asset to the growing electrical division. Tim was born and raised in Bellingham, WA, but now lives in the Great White North in Langley, BC. He spends his weekends playing hockey, coaching and having fun with his family. And he's always planning for the next sunny place to vacation—can you blame him?!
Seth B.
Hydronics Manager
Seth and Barron go way back. We're talking WAY BACK… to 1980! With over 40 years in the HVAC field, his knowledge and experience have been a legacy to Barron and to the Hydronics Team. Born in Boulder, Colorado, he has jumped to Bremerton to Bozeman, then to Bellingham, where he's stayed since 1970. Seth enjoys spending his free time with his beautiful wife and family, and, in true Pacific Northwesterner style, he loves outdoor activities like mountain biking, skiing, climbing and hiking. He loves to travel as well, and surprising himself, he's become a country music fan in his old age.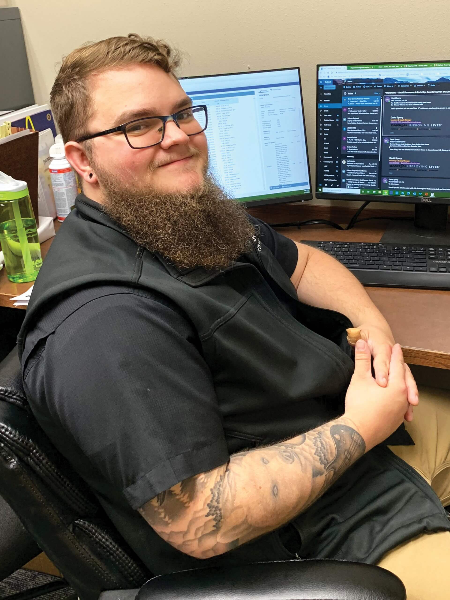 David S.
Inventory and Supply Manager
As Inventory and Supply Manager, David is the kind, composed, easygoing sort of guy who's a go-to for just about anything. Gardening, hiking, biking, cooking, and writing music for guitar and bass are all his jam, as is picking up the ukulele (next up is mandolin). And with a Certified Green Belt in Lean Six Sigma methodologies (working to Black!), he has a noticeable air of responsibility and dedication to boot. With years of management in large retail stores tucked under all those belts, he's a natural addition to Barron's Leadership Team.
Doug W.
IT & Systems Manager
Jamie M.
Marketing Manager
Growing up in Marysville, WA, Jamie moved up to Bellingham for college and never left. She received a Bachelor's Degree in Marketing from Western Washington University and has been immersed in the field ever since. Bringing her larger-business marketing experience, she joined the Barron Team in 2017. She continues to bring a fresh, new perspective to the company, helping to make HVAC fun, reachable and relatable to Barron customers. Jamie enjoys spending time with her family (they're her favorite), working out, wakesurfing, wakeskating and camping. She's a lover of outdoor activities—especially by the water and in the sun.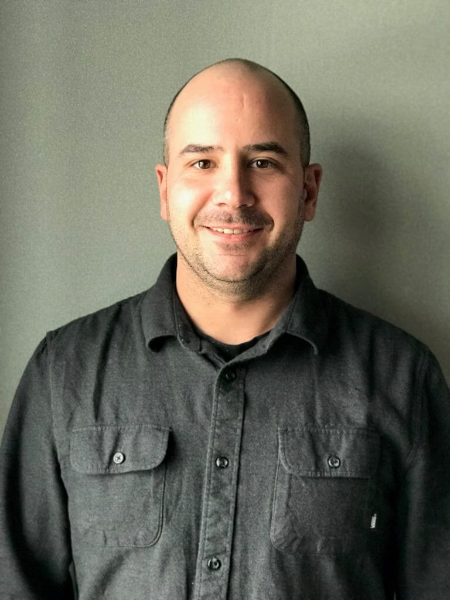 Jordan F.
Plumbing Operations Manager
Joining the Barron Team in November of 2018, Jordan leads one of the company's newest divisions—Barron Plumbing. With over 15 years of background in the plumbing field under his belt, he brings much knowledge and experience to the expanse of Barron offerings. He is a Certified Tankless Water Heater Installer as well as a Service Technician and is a natural leader in service. Born in Seattle, he has been a Bellingham-local for 33 years. His weekends are spent hanging out with his kids as much as possible, including lots of soccer games and gymnastics practices!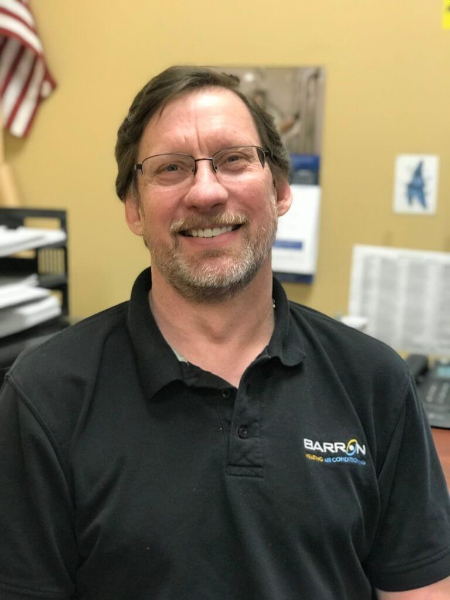 Bryant M.
Residential Operations Manager
Going on 25 years with Barron Heating and 35 years in the industry, Bryant is an HVAC ace. From his dedication and hard-working attitude to his bulk of experience, he's an obvious go-to at Barron. A Southern California boy, he moved to Washington to join the Barron Team in 1995 and has been here ever since. Bryant is a man of many talents, brewing beer, bowling and rocking a brown belt in Goju-ryu Karate to name a few. He also enjoys kayaking and spending as much time as possible with his wonderful wife.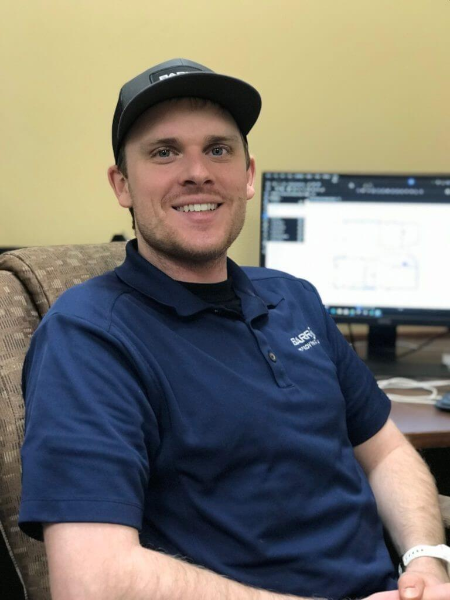 Jake M.
New Construction Manager
Jake was born and raised in the beautiful PNW, and aside from a short stint in Los Angeles, he's been a Washington native his whole life. An adrenaline and endurance junky, he loves exploring the great outdoors via hiking, biking, kayaking…pretty much anything that gets his heart-rate climbing. 2018 was a big year, as he became a new parent with his wife, completed his first Ironman Triathlon, and moved across the state to join the Barron Team. With a degree in Economics focusing on Business Forecasting and Mathematics, he has worked for several years in various roles within the construction industry. His drive and business know-how makes him a natural leader in the new construction market.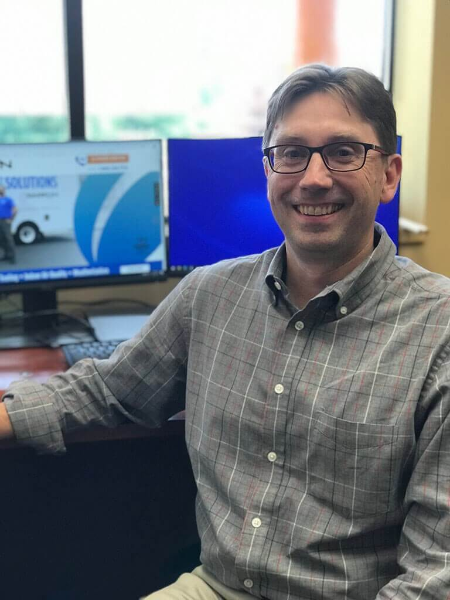 Merrill B.
Director of Sales & Marketing
With 20 years of experience in Equipment Sales and Sales Management, Merrill is no stranger to great service and leadership skills. Joining Barron in Spring of 2019, he is a wealth of knowledge for the Residential Sales & Marketing Teams, with a healthy dose of spunk to boot! Born and raised in Whatcom County, he lived in Walla Walla, Washington DC, and most impressively, China during college before returning to Bellingham. As a result, he speaks just enough Chinese to get into trouble and is always up for an adventure—now most commonly of the weekend variety around the PNW. He and his wife are avid music fans, hosting backyard concerts and attending shows as much as possible. He also loves to play tennis, golf and read, and when given enough time, he's a decent window washer (Barron has yet to test this skill!).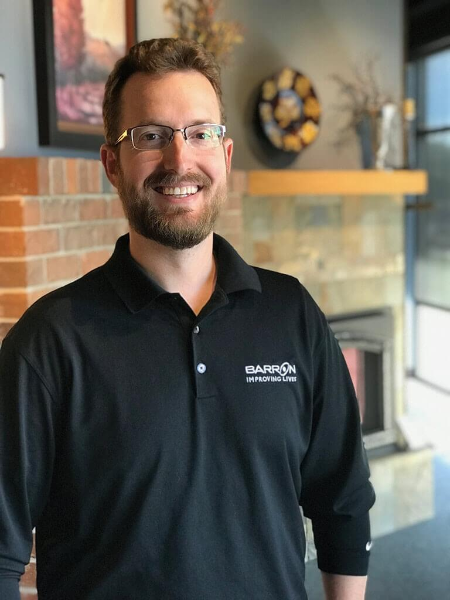 John B.
Retail Manager
John B. just fits with Barron—maybe it's his name (Owner John B. approves!), or maybe it's his nearly twenty years of experience in multiple facets of the retail world. John was a Lead Visual Merchandiser/Designer and Store Reporter for the Navy Exchange before climbing the ranks at a long-established department store from Supervisor roles to General Manager of both large and small volume stores. As a "Military Kid," he's lived all over the US map, but 12 years after he left Bellingham for the first time, he's excited to be back. He, his wife, and their busy Yellow Lab, Indy, love spending time with their families, hiking and riding trails on the weekend, and frequenting the dog park. And as a multi-instrumentalist and songwriter, creativity and craftsmanship run in his veins.
Shelby R.
Customer Service and Quality Control Manager
With years of experience as a Service Technician and Lead Quality Control Technician under her belt, Shelby has the field expertise to match her service and leadership chops as Customer Service and Quality Control Manager. A navy brat, Shelby and her family ping-ponged back and forth from California to Washington until they landed in Oak Harbor. After graduating from PLU, she moved north and fell in love with Whatcom County, where she enjoys the outdoors, good food, live music, and the arts. Fun fact: Shelby was baptized on the USS Ranger (a 1957 aircraft carrier that served in the Vietnam War and appeared in Top Gun) and her name was carved inside of the bell of the ship. The carrier was decommissioned in 1993 and scrapped for parts, and the bell (and Shelby's name!) has been missing ever since.
Daniel M.
Technical Service Manager, 01 & Electrical Administrator
In his previous life, Dan served in the United States Marine Corps—a job that instilled him with the discipline and hard-working mentality that has built his career in the HVAC industry. With over 18 years of experience, he brings abevy of degrees, licenses, memberships and certifications to the Barron Team—too many to list! From Portland and the Oregon Beaches to a now Ferndale-local, he has resided in our Northwest corner of the country for most of his life. Dan is an avid DIY-er, spending most weekends on a home project or two. He loves exploring, fishing, spending time with his family, attending country music concerts and tropical beaches (ahhhh).