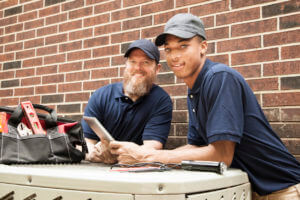 No homeowner should ever have to let a broken air conditioner or heating system keep them from remaining comfortable in their homes throughout the year. If you don't schedule HVAC performance maintenance on a regular basis, however, that's exactly what may happen.
Maintenance allows our Home Performance Experts to comprehensively inspect, clean, and adjust the HVAC components that need it. This service helps your air conditioning (and heating) system perform as efficiently and effectively as possible, for as long as possible.
Combine this with our Silver Shield Membership and not only will you receive top-quality performance maintenance, but members also receive a host of additional benefits, including priority service, discounts on parts and labor, a one-year workmanship guarantee, and more. Read on to learn more!