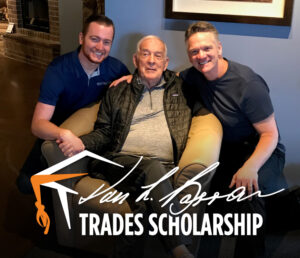 The Dan L. Barron Trades Scholarship provides opportunities to individuals looking to enter the HVAC, Electrical, or Plumbing trades.
Barron will provide two $5,000 scholarships to Bellingham Technical College: one to a current Barron employee or family member, and one to a community member.
Applications must be submitted by 1/31/2021
Apply through our website today!
Our team of Home Performance Experts has served Whatcom, Skagit, Island, Snohomish & San Juan Counties since 1972 with a mission of Improving Lives™. Contact Barron today!