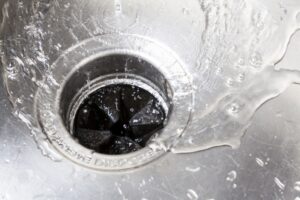 If there is any problem that is pretty common among homeowners, it's the problem of a clogged or dirty drain. Whether your drains are sluggish, completely backed up, or have a lingering odor to them, it's not something you can ignore.
Of course, you might think the answer to addressing these troublesome drains is that bottle of store-bought liquid drain cleaner you keep on hand from the store. Unfortunately, however, this might only exacerbate the problem. Ironic as it is, the materials used in these "drain openers" only dissolve some types of clogs, and can actually create blockages of their own.
Additionally, the chemicals used in these "solutions" are caustic and can actually start corroding your drain pipes. Lastly, if you have multiple drains clogged, this is actually pointing to a problem much deeper–with your sewer line–and store-bought drain cleaners aren't going to do much, if anything, for this kind of problem. Read on to learn when you should call on the pros for your drain and sewer issues.