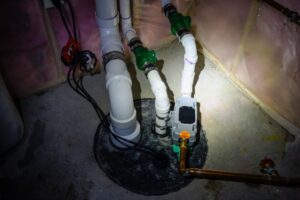 Oftentimes, homeowners aren't aware that their sump pump systems actually require pretty routine inspections. Our Home Performance Experts are here to help with this service, and include it as part of the plumbing plan of our Silver Shield Membership, which you can read more about below. 
It's also important, however, that you check your sump pump on a seasonal basis as well, plus every time the sump pump gets used. This basic homeowner check should include:
Visually checking your sump pump for any signs of cracks or leaks.
Dumping water in the pit to ensure it activates properly.
Cleaning any debris out or around the sump pump system.
Read on as we uncover why sump pump inspections are so important, and what common problems you may be able to avoid with routine sump pump maintenance.