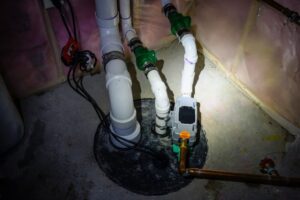 At Barron Plumbing, we understand that Bellingham area homeowners want to keep their homes safe and functioning at peak performance. This is why many of you have chosen to have a sump pump professionally installed in your basement. This plumbing system is a great way to ensure your property is kept safe in the event of a plumbing leak, burst pipe, or flood from storm waters.
Like other home comfort systems and equipment, sump pumps require routine care and maintenance inspections. At Barron Plumbing, we provide thorough sump pump inspections as well as comprehensive sump pump repairs and installation. We understand how important your safety and comfort is, which is why our home comfort experts are here to help.
Don't miss our sump pump inspection special! Through the end of the month we're offering a lower price on sump pump inspections. Read on to find out the common problems we may find and remedy during your sump pump inspection, and why this service is so beneficial.