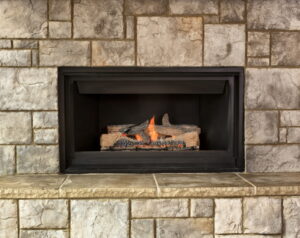 Imagine this scenario: it's a chilly fall night and you're snuggled up under your favorite blanket with a mug of hot chocolate or cider, sitting in front of a crackling fire with your family watching your favorite movie or playing your favorite board game. Fast forward and it's holiday time—snow is gently falling outside (or let's be real, rain is falling outside) and your family is gathered around the fireplace unwrapping gifts and reminiscing on happy memories.
This is the sort of warmth and quality family-time that the folks here at Barron value, and for nearly 50 years, we've been providing this sort of comfort for families all throughout Northwest Washington. Firelight by Barron is proud to offer beautifully crafted stoves, fireplaces, and fireplace inserts in Bellingham, Mount Vernon, Marysville, WA and beyond. Plus, we customize options made specially for you. Unsure of how to take the first step? Visit one of our two showrooms in Ferndale or Burlington to explore endless fireplace options from America's best-known brands. In the meantime, read on for some fireplace tips!
Gas, Electric, or Wood?
When you hear the word "fireplace" the immediate vision you see is likely a masonry hearth where wood is burned. This is the classic setup, but not the only setup. Burning wood in a traditional fireplace creates a wonderful ambience, but this does not mean it's the only way you can enjoy the benefits of a fireplace, or that it's the most ideal option for you.
Other options include electric fireplace inserts and gas fireplace inserts. In case you're not familiar, a fireplace insert is basically a fireproof box encases in cast iron or steel. The front of the box is self-cleaning insulated glass. The insert can be put into an existing fireplace setup or even a newly fabricated fireplace structure.
Inserts have become a popular choice over wood burning fireplaces due to the limited heat loss they produce and the cleanliness of these systems. And there are a number different fuel types an insert can use, all of which we offer:
"Is It Safe to Use a Fireplace Insert?"
This is a common question among homeowners, and a reasonable one. After all, as with anything that will produce high heat and fire hazard, you want to know it's going to be safe in your home. And it will be, so long as it is installed by a trained and experience professional.
"Is a Fireplace Insert Worth the Money?"
This is another frequent question Northwest Washington residents ask. If you want something that saves time, adds an aesthetic appeal to your home, and helps you save on your heating bills each year, then yes, they are absolutely worth the money!
Fireplace inserts decrease the maintenance you have to do with fireplaces like cleaning, removing ash, and adding wood to the fire. Plus you can get that satisfying bright glow and crackle of a traditional fireplace from an insert too—and the warmth will let you turn up your thermostat so your heater doesn't have to use up so much valuable energy!
Our Firelight Experts will help you find an ideal fireplace that's tailored to your needs and style of home. Contact Firelight by Barron today! Our Mission: Improving Lives™