The 92 Days of Summer continue, and Solar by Barron is proud to be a sponsor! 92.9 KISM and North Coast Credit Union are giving you a shot at a $30,000 Prize!
Start your day with the Brad and John Show and listen for your name every weekday morning at 7:30. When you hear your name, you'll have 10 minutes to call the Classic Rockline at 360-733-KISM. You'll be a qualifier for the 92 Days of Summer which means you've solidified your chance at the grand prize!
Qualifiers not only have a shot at the $30,000 payout that can be used on any product or service Barron provides within our service area, but they also win a finalist prize pack! You can register for your chance to be a qualifier wherever KISM is rockin' the streets this summer.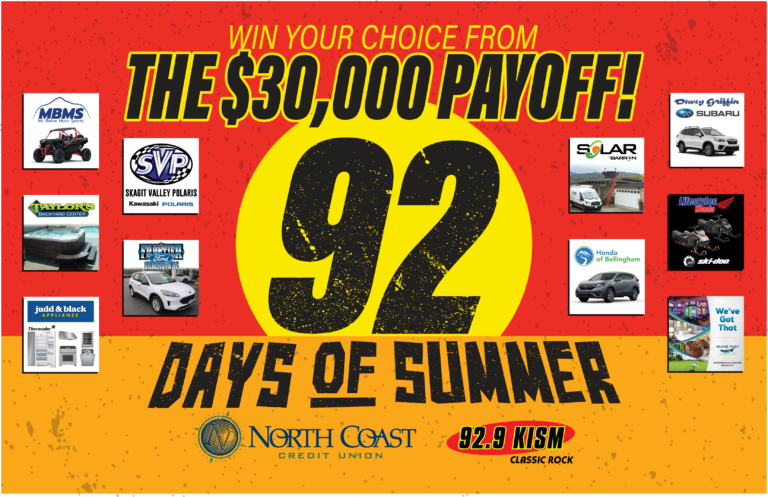 Look for 92.9 KISM at our Burlington Showroom location on
Friday, August 27th from 3pm-5pm.
Plus, sign up once per day at any sponsor location by scanning the QR Code on the 92 Days of Summer poster. For more information and the full contest rules, click here.
Our team of Home Performance Experts has served Whatcom, Skagit, Island, Snohomish & San Juan Counties since 1972 with a mission of Improving Lives™. We look forward to serving you! Contact Barron today.