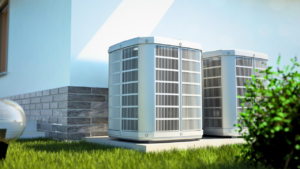 The Seasonal Energy Efficiency Rating, or SEER system, was used up until SEER2 launched on January 1st, 2023. The main point you need to know as a homeowner is that certain air conditioners and heating systems are no longer available for purchase due to having a low rating under the new system.
So what does this mean for you? The wave of SEER2-ready HVAC systems come with a higher cost than you may have heard in previous quotes for a new air conditioner or furnace.
SEER2 impacts air conditioners, heat pumps, evaporator coils, gas furnaces, and single packaged units. Think about SEER2 as raising the bar on the lowest acceptable energy standards for these systems and components.
This means some older HVAC equipment is no longer available for purchase or installation because it doesn't meet the minimum requirements set forth by SEER2.
Different Rules for Different Regions
SEER2 is different for different regions. You have three in total: the north region, southeast region, and southwest region. This is important to know because it limits what you can and cannot buy for home HVAC equipment.
In the southeast and southwest regions, air conditioners have to meet a 14.3 SEER2 rating. But in the north region, air conditioners only need to hit a 13.4 SEER2 rating.
Thankfully, we at Barron Heating and Air Conditioning have reliable stock that is compliant with SEER2 ratings so you don't have to worry about it.
There Are Ways to Save
It's important to note that with the SEER2 rating change, there are a few ways you can save money on installations as well.
There's the HEEHRA rebate program, which has eligibility requirements based on income level, and whether or not you're able to lower your energy consumption as a result of installing new, energy efficient HVAC systems.
Then you have the HOMES rebate program, designed to offer cash back in exchange for HVAC equipment purchases that improve your home's energy efficiency rating. HOMES has no income requirement, though your income level does impact how much you can earn in rebates, with the ceiling being $14,000 per family, per year.
How You Can Take Advantage of SEER2 HVAC Systems
At Barron Heating and Air Conditioning, we have high-efficiency SEER2-ready to install in your home as soon as possible.
Also, while supplies last, customers can save big on in-stock SEER units. Just like their SEER2 partners, SEER units still have excellent efficiency ratings, boast the same build quality, and save you money! Equipment manufactured prior to January 1, 2023, but sold in 2023 can still qualify for select rebates.
Whether you're interested in the latest and greatest, or the prevailing and unfailing, Barron has you covered for any season.
Our team of Home Performance Experts has served the I-5 corridor from Blaine to Marysville, Oak Harbor to Concrete, and the San Juan Islands since 1972 with a mission of Improving Lives™. We look forward to serving you too! Contact Barron Heating and Air Conditioning today for service.