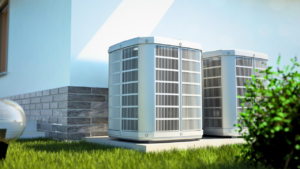 The Seasonal Energy Efficiency Rating, or SEER system, was used up until SEER2 launched on January 1st, 2023. The main point you need to know as a homeowner is that certain air conditioners and heating systems are no longer available for purchase due to having a low rating under the new system.
So what does this mean for you? The wave of SEER2-ready HVAC systems come with a higher cost than you may have heard in previous quotes for a new air conditioner or furnace.
SEER2 impacts air conditioners, heat pumps, evaporator coils, gas furnaces, and single packaged units. Think about SEER2 as raising the bar on the lowest acceptable energy standards for these systems and components.
This means some older HVAC equipment is no longer available for purchase or installation because it doesn't meet the minimum requirements set forth by SEER2.