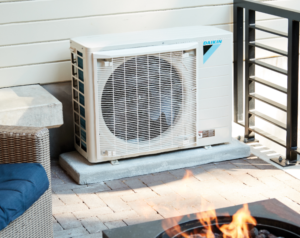 At Barron Heating & Air Conditioning, we focus on three pillars: comfort, health, and energy efficiency. There's no exception when it comes to our products installed and available services. Our team works with some of the best HVAC systems on the market today, including the Daikin Fit heat pump system.
When choosing a system for installation, it's often tempting for homeowners to go with the cheapest heater or air conditioner they can find. This can be a costly mistake, however. Going with the lowest price version often sacrifices the performance quality for your home, ultimately binding you to high monthly payments to heat and cool your home due to how much energy your HVAC system will consume.
Performance is key! Whether you're on the market for a new heater, AC system, or both, the Daikin Fit is an affordable option that makes performance a priority, providing the comfort you want while saving you money.