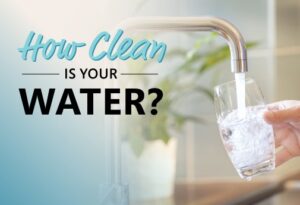 Do you know if there are impurities in your water? The water that comes into your home goes through a pretty extensive water treatment process beforehand. However, there's always a chance that some level of potentially harmful contaminants can make their way into your home's water supply.
The first step in determining whether or not you need a water filtration system of some kind is to have professional water testing done. Our water testing allows us to look for excessive chlorine, lead, bacteria, chemicals, or even minerals that cause hard water.
Right now, you can get up to $400 in savings with discounts on a sediment/carbon cartridge set, UV Anti-Bacteria system, and water conditioning & treatment system. This offer is good through 04/30/22, so don't wait to take advantage! Check out our promotions page for more details. In the meantime, read on as we uncover some subtle signs that it may be time for you to have water testing done to see if you need professional water filtration.