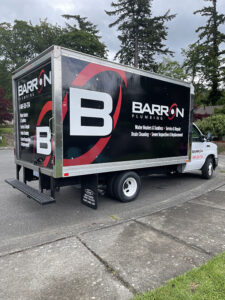 Part of being a diligent homeowner is dealing with plumbing repairs and replacement from time to time. From broken water heater tanks to a loss of water pressure, the qualified team at Barron Plumbing can help. We don't just simply install plumbing and call it a day—we are your local experts for all plumbing repairs and replacement.
These services include (but are not limited to):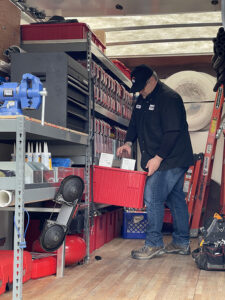 Sewer and Drain Services
Have you noticed that a few drains are stopped up in your home? Or maybe there is a foul odor coming from them? These are both signs that you may have a sewer line blockage. Our licensed plumbers have the tools and expertise required to accurately locate and relieve clogs and other drain problems.
For instance, we'll use video pipe inspection, inserting a small camera to unobtrusively inspect your pipes to find the blockage, and then utilize drain cleaning methods like powerful hydro-jetting, to effectively clean out the line and help prevent further clogs from forming.
Faucet and Sink Repair and Replacement
There are a number potential causes for a leaky faucet or sink. The best way to prevent those leaks from growing and wasting more water than necessary—not to mention risking property damage—is to give us a call right away when you need faucet or sink repair and replacement.
Water Heater Services
Have you considered replacing your 10-15 year old tank water heater? Depending on your household hot water needs, you may find that you benefit from replacing it with a tankless water heater. We provide these services plus comprehensive repairs for all types of water heater systems.
Hose Bibb Replacement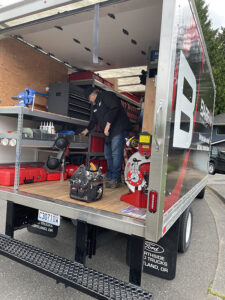 You may not think that a leaky or malfunctioning hose bibb outdoors would be as big of a problem as a leaky sink or faucet indoors, but this can actually contribute to gallons of water waste throughout the year. Additionally, you should always be able to reliably hook up your hoses to get water to your landscaping or garden.
And Much More!
This is just an overview of the plumbing repair and replacement services we provide here at Barron Plumbing. We are your solution for all matters of residential plumbing. When you want comprehensive service from a trustworthy, people-first company, we're the team to call.
Our team of Home Performance Experts has served Northwest Washington since 1972 with a mission of Improving Lives™. We look forward to serving you! Contact Barron Plumbing today for professional plumbing repairs in Whatcom County and Skagit County.