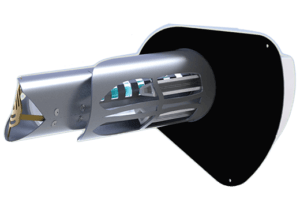 COVID has hit our area hard this year, and we will feel the impact for some time to come. Residents of Whatcom, Skagit, Snohomish, Island and San Juan County will spend more and more time in their homes over the coming weeks. And we want homeowners to know, we're here for you! For your essential services like HVAC, indoor air quality, electrical, and plumbing, turn to Team Barron.
Here for Everything You Need
Need heating service?
Have a power outage emergency?
Hot water running out?
Have a clogged drain?
How's your indoor air quality?
Whatever your question or concern, we have the answer! Barron is a safety-first company. We care deeply about your health as well as the health of your home. Using our contact-free protocol, we can address any home service needs you have. And rest assured, with our special financing options, we can tailor the perfect solution for any budget.
We're in this together!
Assessing Your Indoor Air Quality
One of the main concerns these days is air quality. Your indoor air quality has never been more essential to the health of your family or business! Air Solutions by Barron is here to clean and sanitize your ductwork, as well as to make recommendations for the IAQ products and services that will benefit you most. We're here to give you the ultimate indoor air quality upgrade to help you breathe easy.
Electronic Air Cleaners
Electronic air cleaners, or EACs, filter your indoor air by applying a positive charge to particles as they move through the system. These particles are captured by negatively charge collector plates. These plates are easy to wipe down and do not need to be replaced like other air filter options.
HEPA Filters
HEPA (High Efficiency Particulate Air) filters are a type of pleated mechanical air filtration system. They have the highest level of particle capture over any other air filter system, with the ability to capture 99.7% of particulate 0.3 microns or larger.
Air Purifiers
RGF's REME HALO® air purifier was designed to recreate nature's process of purifying air. It is essentially like bringing fresh outdoor air indoors, without the need to open any windows or doors. This air purifier system uses ultra-violet light to eliminate pollutants, and reacts with humidity to produce hydrogen peroxide plasma that purifies the air within your home. The charged hydrogen peroxide plasma kills surface and air contaminants and causes particles to stick together so they're larger and easier for filters to catch.
Variable Speed Furnace Fans
A variable speed furnace fan motor is capable of running at different speeds to control the flow of conditioned air, helping to better balance the temperature and humidity of your home. Better flow and balance means improved quality and comfort of your indoor air.
Aeroseal® & Duct Cleaning
Did you know that 90% of all homes have small cracks and holes in their duct systems? Your home is very likely one of these households! This means that your ducts have various entrance points for dirty air from your crawlspace, attic, or walls to make its way in.
Our Aeroseal® services are the industry's most effective method for sealing up entire ventilation systems, permanently plugging otherwise unreachable leaks. Aeroseal® uses a patented water-based aerosol adhesive, and Air Solutions by Barron is the team for the job.
For expert home services throughout Northwest Washington, contact Barron today!
Our Mission: Improving Lives™