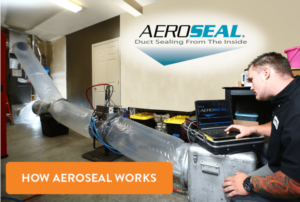 Many homeowners don't think about their HVAC ductwork too much. It's out of sight, and therefore out of mind, for the most part. However, what most of these homeowners may not realize is that the state of their ductwork can have a huge impact on their comfort, indoor air quality, and the efficiency of their heating and air conditioning systems.
Dirty ducts will impact your household's health, while leaking ductwork can cause you to lose 25-40% of the conditioned air going through them. This is why you should inquire about our NADCA certified air duct cleaning and Aeroseal® services!
Air Solutions by Barron is currently offering promotions to help you save on these services.
$100 Off Air Duct Cleaning
$300 Off Aeroseal® Duct Sealing
$500 Off Air Duct Cleaning and Aeroseal® Duct Sealing
Contact our team to learn more about these services and our current promotions. We are also offering up to $400 in savings on water filtration systems! In the meantime, read on to learn about the top reasons to invest in professional air duct cleaning and Aeroseal® duct sealing.